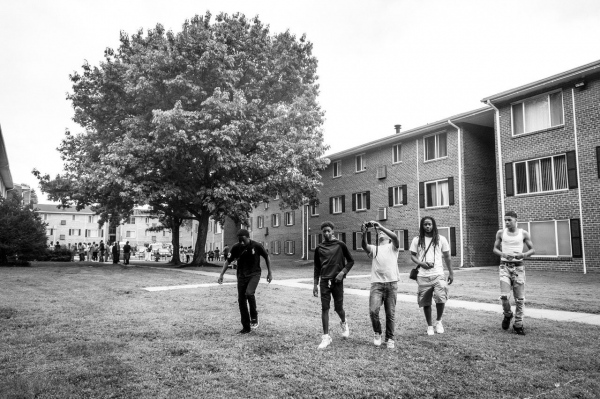 The Other Side of the Curb
In Partnership with Annapolis Police Department and young photographers
Annapolis, MD
Summer/Fall 2021

The Other Side of the Curb is being developed as an opportunity to pair young people with Annapolis policemen and women, using photography and writing to encourage understanding of each participant's story. Students will interview and make portraits of their partners from the APD, and vice versa.

The goal is for all participants to learn each others' stories, and to share them with our community. We will work together with our students to create a public exhibition, highlighting their stories and themes of empathy, understanding, healing and progress in our community.
Narratio Workshops
In Partnership with Narratio and Syracuse University
Syracuse, NY
July 2021

This program brings refugee and immigrant artists together with resettled refugee youth Fellows to explore their own experiences through artistic expression.

VisionWorkshops is partnering with Narratio to bring a storytelling workshop to youth in the Syracuse NY region. Photographers Amy Toensing and Matt Moyer will serve as mentors for the project, as they guide the Narratio Fellows to share their stories and to connect with one another through photography and writing.

The program will culminate in a traveling photography exhibit.